|
|
|
English
The best Chinese learning app for
total beginners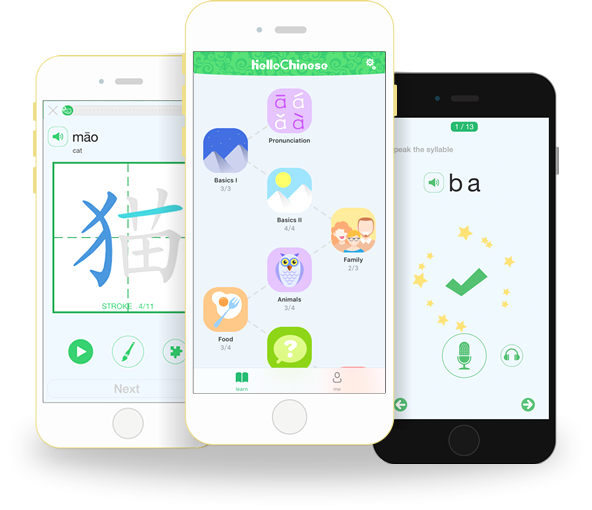 HelloChinese is the most fun and effective app for
learning Mandarin Chinese.
Game Based
Bite-sized curriculum, game style to keep
motivation.
Systematic Content
Cover all aspects: reading, writing, speaking,
vocabulary and grammar.
Speech Recognition
Correct pronunciation and make speaking
Chinese a breeze.
Handwriting
Make learning Chinese characters at a
fast rate.
|
|
|
English
© 2020 hellochinese.cc, All Rights Reserved.